Posted by A. Maree on Dec 11th 2020
"This is a gift for my sister to use as she starts radiation therapy. I used the cream while undergoing radiation two years ago and it was fabulous. I wish you had all these new products back then! I know she will enjoy them while healing." Kathy
Our Holiday Gift Set is a wonderful gift for friends and family in need of a little comfort to care and soothe sensitive skin. Gift set includes our most popular products wrapped in our My Girls' gift tote bag. Choose from our Pink and Black tote or Pink and White tote and rest assured that special someone will know you care. You may also add a beautifully handpainted note card to go with your gift here

Pick your set based on whether the recipient would prefer our 6.8 Oz tub or our 5 Oz tube and all other items included with the set are the same:
4 Oz Calendula Butter Cream for very dry, compromised skin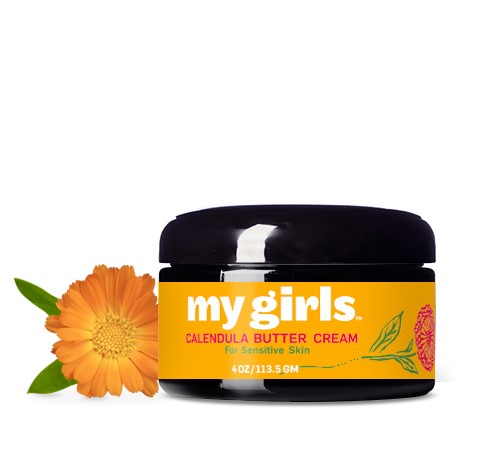 NEW! soothing Calendula & Green Tea which may be brewed as a calming beverage or cooled and sprayed on sensitive skin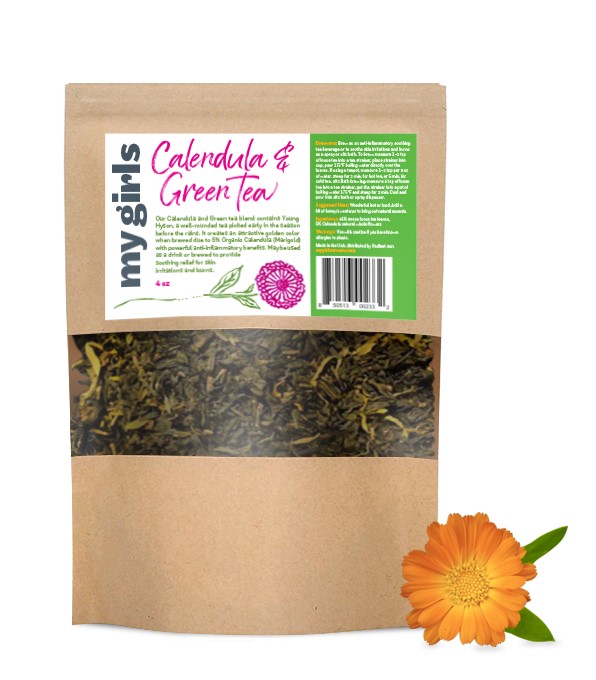 PLUS! a bonus aromatherapy body cream made with lemon & bergamot for natural soul-lifting scent!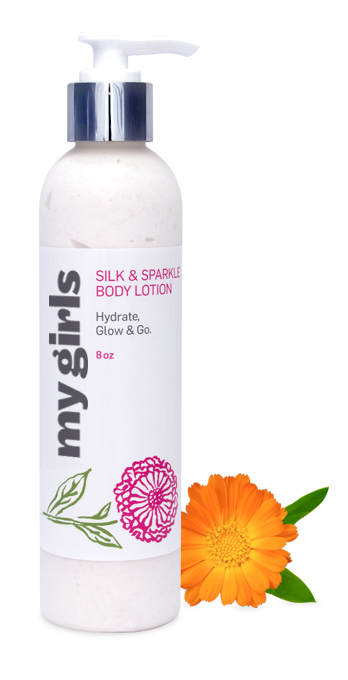 Key Benefits
Plant-based, non-toxic skincare made for sensitive skin
Fast-absorbing, non-greasy, non-staining, no artificial fragrance
10% Calendula; less expensive per Oz than homeopathic creams
FREE Priority Shipping
Order before December 11th to ensure arrival by Christmas here!