Posted by J. Wray on Oct 22nd 2020
Our new My Girls Skin Care note card features a beautiful floral square. The original painting by Corri Taylor is one of her fifteen 20" x 20" works recently displayed along with additional mixed media squares by Catherine Rosenberg at the "Squares of Love: 20 x 20 in 2020" art exhibit in Wellesley, Massachusetts.
The Story Behind Messages of Love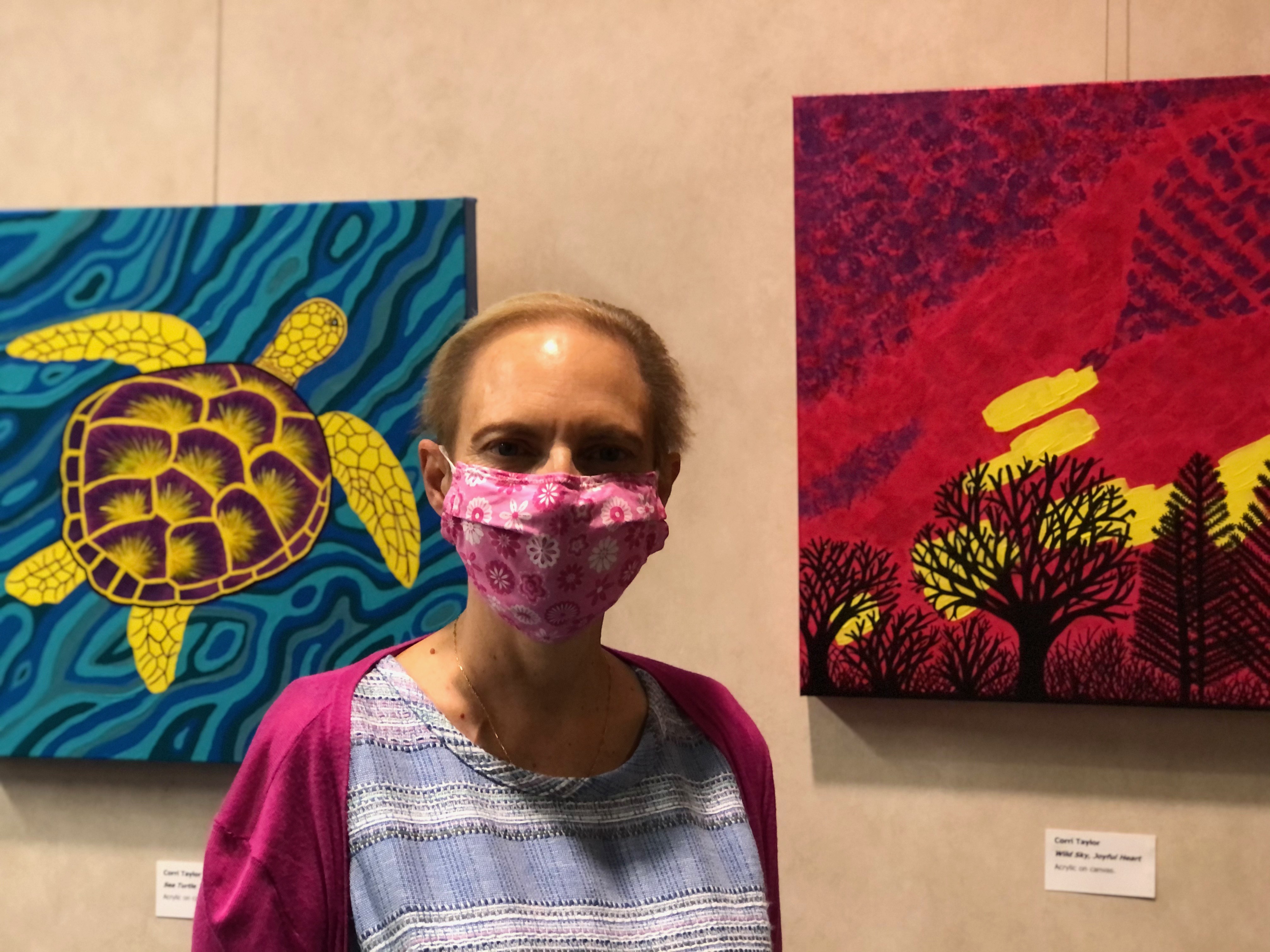 In June 2015, Corri was diagnosed with Metastatic Breast Cancer de novo and immediately started receiving weekly chemotherapy infusions. Her best friend since college, Catherine, from Staunton, Virginia, began a practice of mailing Corri weekly messages of cheer along with creative little "Squares of Love." Every Friday Corri would return home from treatment to find one of Catherine's 3" x 3" original mixed media designs on paper – works made with watercolors, acrylics, collage, colored pencil, and ink. In July 2020, Catherine sent Corri her 260th square. What a beautiful, consistent act of love and support!
In January 2020, Corri and Catherine decided it would be fun to share the love more broadly, more boldly, and BIGGER; hence the collection of 20" x 20" works that the pair created this year for exhibition. Most of their "Squares of Love" are mixed media, while a few are acrylic only. Many images are inspired by nature: flowers, trees, animals, a starry night sky, landscapes. Others convey stories, such as "Message of Love," which depicts an aerial view of a snowy owl carrying an envelope with a little Square of Love from Virginia to Massachusetts.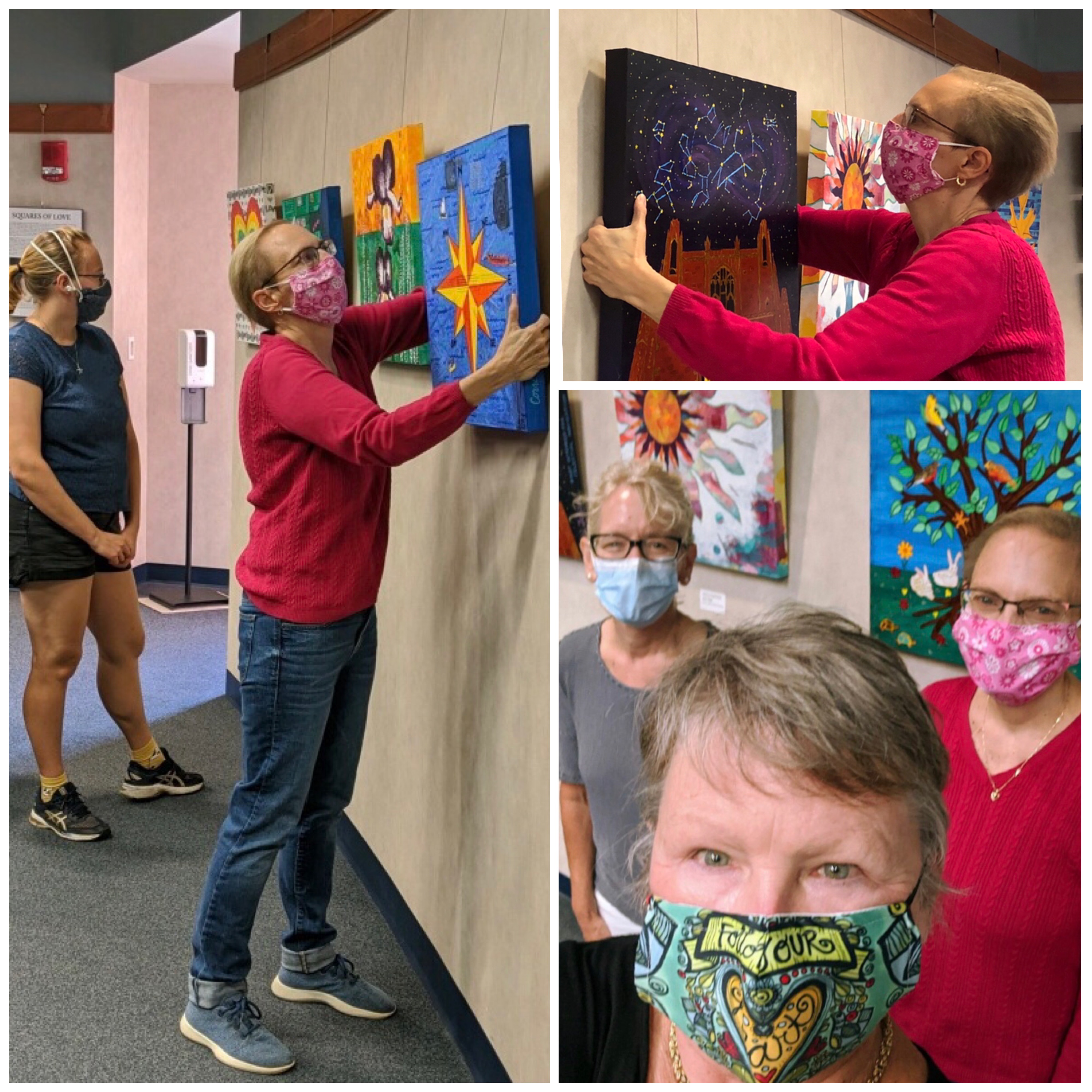 Corri and Catherine hoped that viewers of their collection would reflect on the healing powers of friendship and art. They created handmade cards with photos of the Squares and sent packets of those cards in appreciation to friends and family donating to the Dana-Farber Cancer Institute.
Corri's gift of her "Blooming Quince" image to My Girls Skin Care's Note Card collection continues the spirit of giving for friends and family who would like to send a note of support with their gift of My Girls™.
A portion of sales are donated to groundbreaking breast cancer research at the Dana-Farber Cancer Institute and Massachusetts General Hospital.