Posted by Admin on Mar 10th 2020
Our My Girls Skin Care 5 Oz radiation burn care skin cream and 6.8 Oz My Girls Skin Care cream tub are great items to throw in your bag while travelling to and from radiation therapy treatments that over time can compromise the skin and lead to skin side effects that may include tight skin and radiation burns over the course of your cancer treatment. Our new 5 Oz tube in a light blocking tube dispenses just the right amount of our calendula cream to moisturize skin that has become overly dry as a result of chemotherapy, radiation therapy and antibiotics that can dry the skin.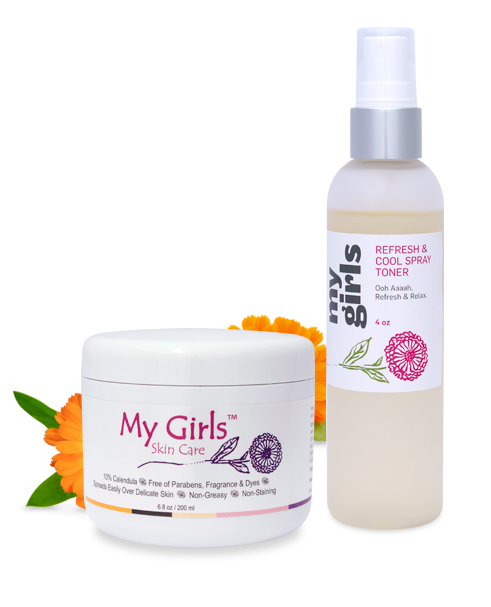 Our 6.8 Oz tub is great for those of you whom prefer a tub which allows for a bit more calendula cream to be applied easily after treatments and before bed at night.
Additionally our Cooling Calendula spray provides cooling relief and is based on the formula of our original My Girls calendula cream. The spray may be layered over the cream after treatment for extra relief. And rest assured, we never use isopropyl alcohol in any of our skincare products

For best results, always consult with your radiation oncology team for information on how best to protect and soothe radiated skin.

Please review our list of My Girls Skin Care Retailers or call us at Tel 508-380-9300 for help with finding a retailer or hospital pharmacy nearby.