Posted by Stephen Thomas on Oct 20th 2021
Great day celebrating Breast Cancer Survivors as they add their handprint to this year's artwork entitled: Hope. We heard so many Survivor stories of Hope Strength and Courage from our My Girls' community and look forward to sharing this piece to encourage people as they undergo difficult treatments.

In 2022, our handpainted canvas will travel to oncology departments and US cancer treatment centers to encourage and support people undergoing cancer treatments, radiation therapy, chemotherapy and surgical procedures. We are excited to add more Survivor handprints to this wonderful piece and meet our community of Cancer Warriors and healthcare heros as it travels cross-country.

If you would like to participate in this year's Survivor Days at your treatment center or if you are a Clinician or a My Girls' retailer, please email mygirlscream@gmail.com for information - participating facilities receive free My Girls Skin Care samples and Gifts of Comfort.
"Have you ever sat through an uncomfortable medical procedure where the only thing to look at was a Norman Rockwell painting of a tooth extraction? We know this piece will not only support but encourage as people undergo difficult cancer treatments." MBC, Stage IV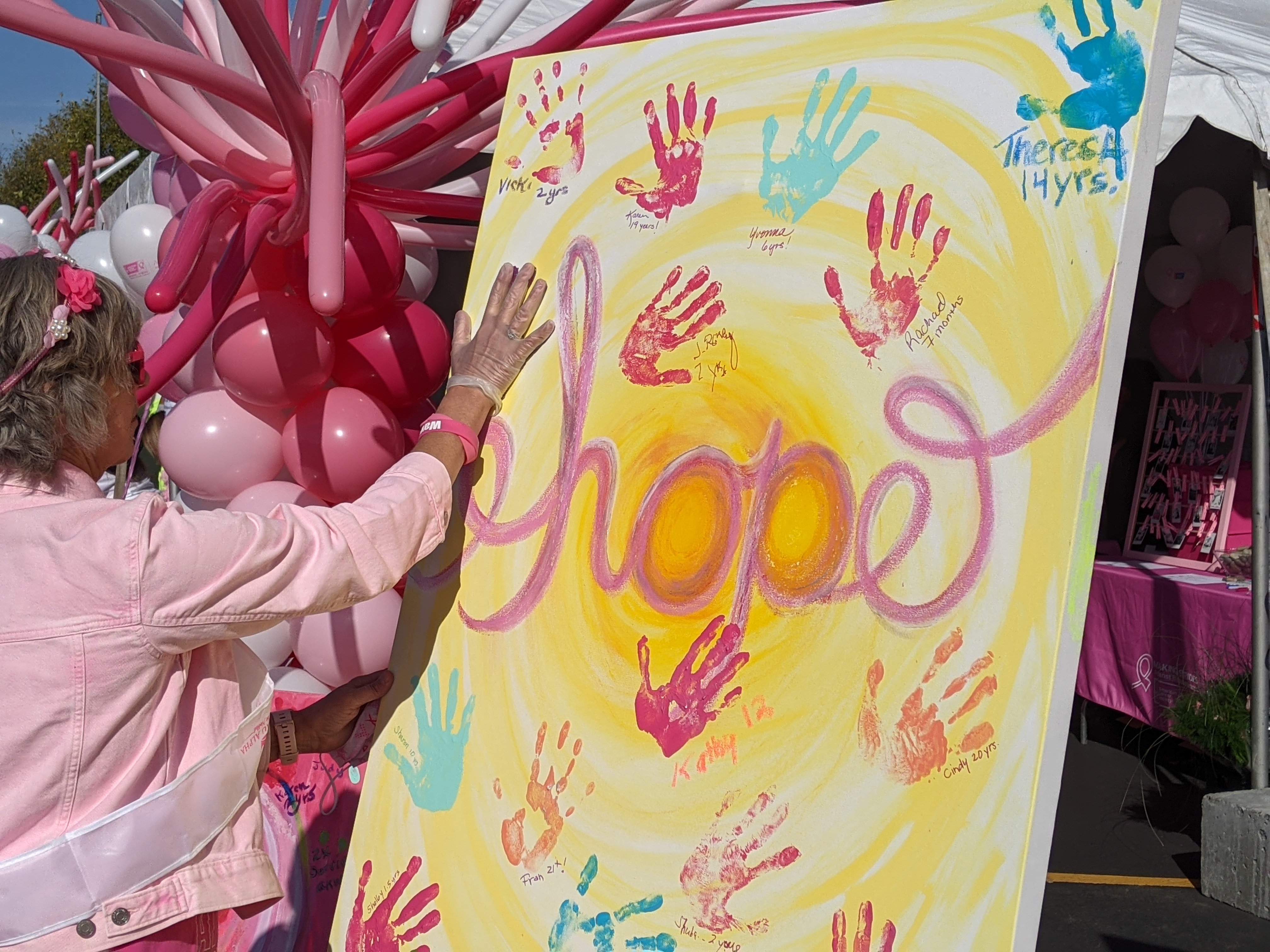 Will Roth is a 13-year breast cancer survivor and advocate for raising awareness amongst men too. In fact, Will has raised over $50,000 for breast cancer research playing his music for others to enjoy in support of his fundraising efforts.